Light Gauge Steel Framing Machine ( Framecad Machine)
Introduction:
NOVOTEK brand Light Gauge Steel Framing Machine (cold forming steel frame machine), and can automatic produce Light Gauge C shape profiles according to the input construction data
With the help of designing software and control software, the machine can automatic running and saving lots of time in drafting, material reporting, data entry, manufacturing, and correcting all the errors.
Steel Framing Machine parameter:
1. Raw material: galvanized sheet, 0.75-1.2mm, 550 Mpa
2. Product size: 89 x 41 x 10mm; 140 x 41 x 10mm
3. Machine speed: Max. 100 m/min (not including cutting and punching)
Light Gauge Steel Villa Machine Main Components:
Uncoiler
1. Type: Mechanical Uncoiler, Hydraulic Uncoiler
2. Load capacity: 3T
Main LGS Machine
1. Speed: Max. 100m/min (excluded punching and cutting time)
2. Total weight: 3.5 T
3. Machine size: 5.2m x 1.6m x 1.5m
4. Roller stations: 12, including one set roller for purlin flange angle adjustment within 87-95 degree.
5. Drive type: servo motor 5.5Kw with high precision plant gear speed reducer.
6. Roller material: GCr15, numerical control machining with heat treatment and precision grinding. Hardness: HRC55-58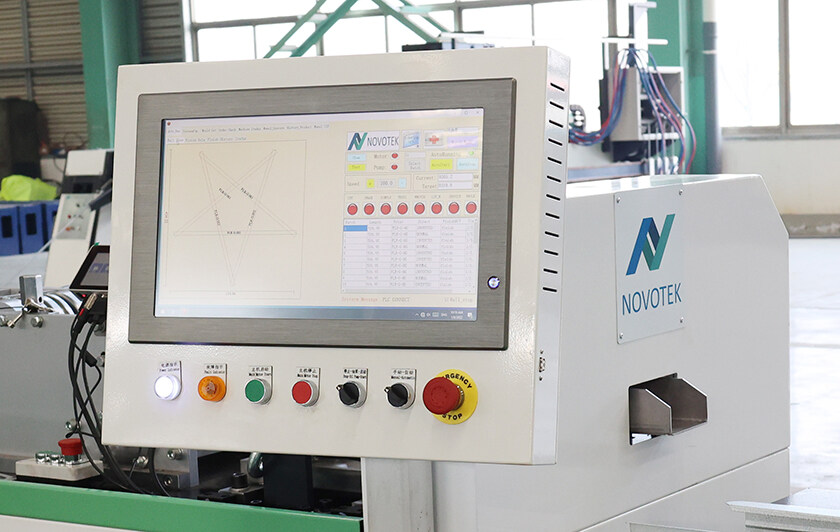 Hydraulic Punching System
1. The NC control software that installed in control computer will automatically read the BOM data which input through USB or Net, then machine will automatically generate product according designed parameters.
2. Control voltage: 220V, 50Hz
3. Control type: PC with Win8 operation system.
4. PLC brand: Panasonic
5. Relay: Schneider
6. Button: Schneider
7. Hydraulic valve: Rexroth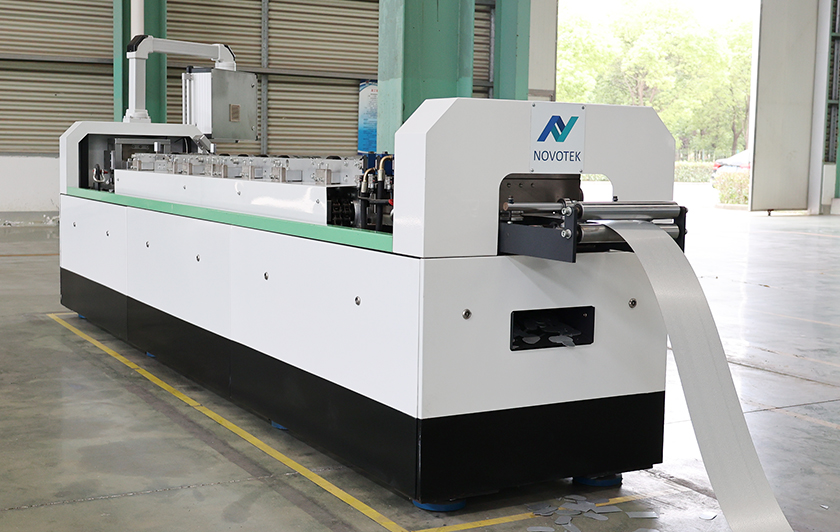 As the leading and biggest C Z Purlin Machine and LGSF Machine manufacturer in China, on average we have delivered 180-200 sets Purlin Machines each year in the past 5 years, also we are the only factory to supply fully automatic type in China.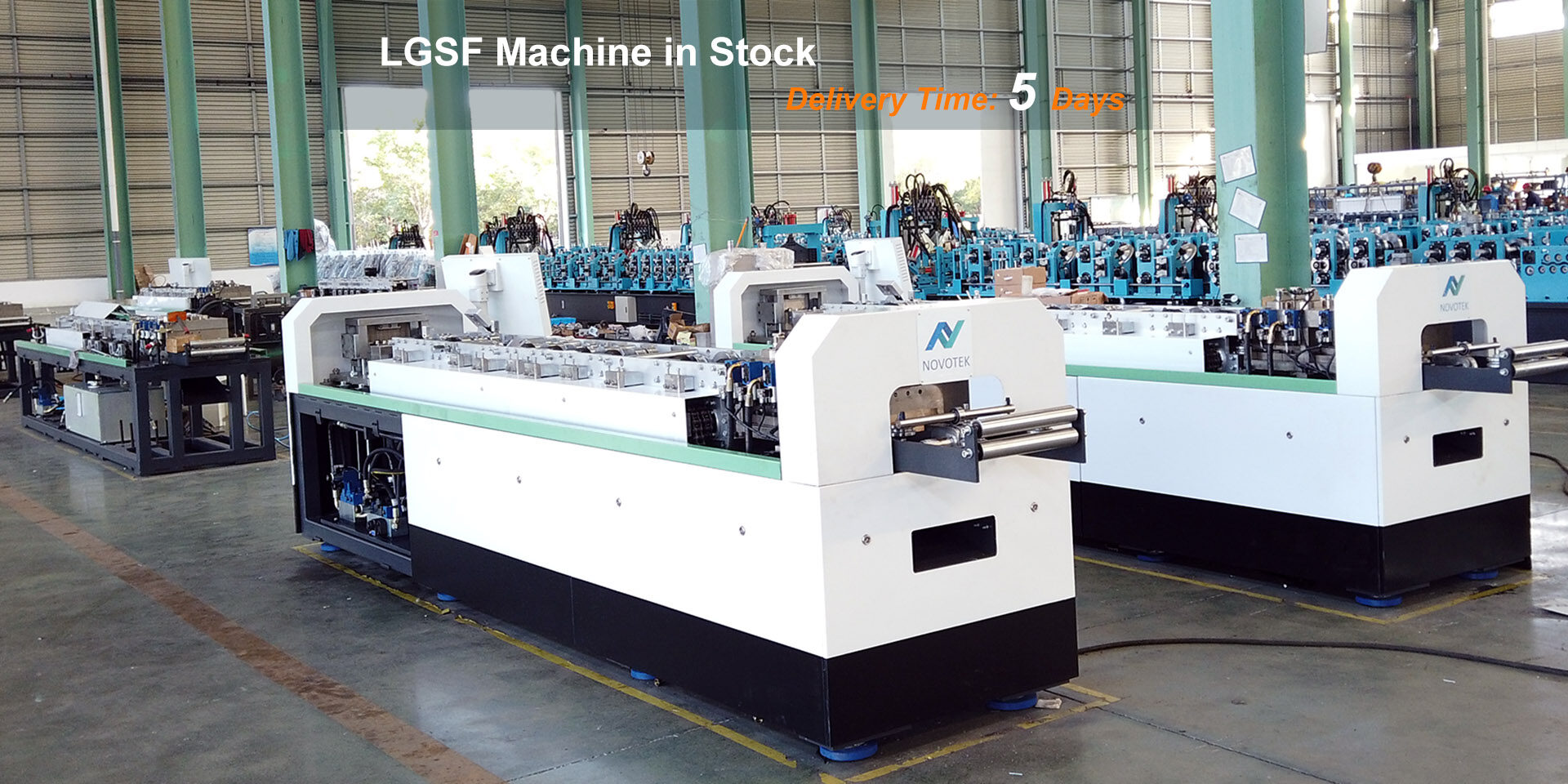 Specification
Technical Specification of NTK-LGS Light Gauge Steel Framing Machine
Raw Material

Type

Galvanized Sheet

Thickness

0.75-1.2 mm

NTK-LGS-89

Web x Flange x Lip

89 x 41 x 10

NTK-LGS-140

Web x Flange x Lip

140 x 41 x 10




Performance




Speed

Max. 100m/min (without cutting and punching)

Weight

4.5 T

Machine Size

5.2 x 1.6 x 1.5m

Uncoiler

Type

Hydraulic

Capacity

3 T




Main Machine




Main Roller Station

14

Main Drive

Servo Motor

Transmission Type

Chain




Punching & Cutting




Punching

Pre-Punching and Notching

Length Tolerance

+/- 1mm

Profile Tolerance

+/- 1mm