Steel Wrapping Machine
It also called tube packing machine, purlin packing machine, etc. and its used for packing the steel, iron, steel tube, purlin, etc.
Strapping Machine Working Process
1. The main conveyor line delivers the steel stack to the strapping station
2. The strapping receives the start signal from the main line system and allows the strapping to move.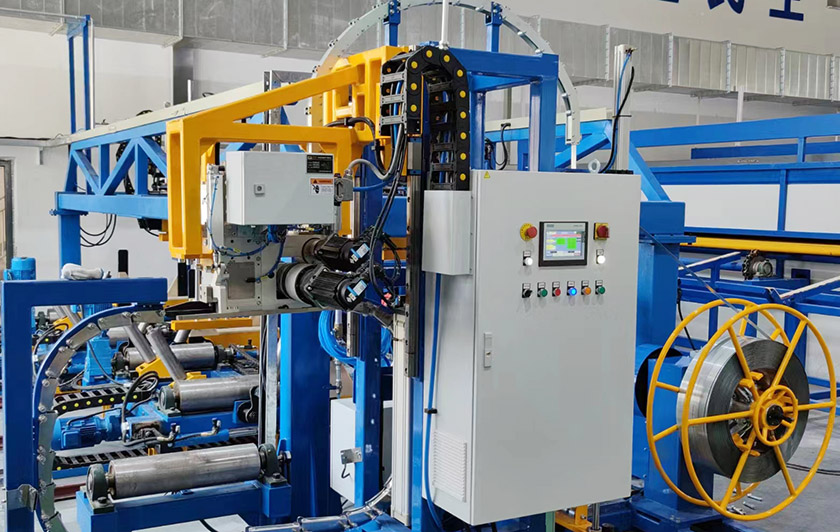 3. The strapping head descends and retracts
4. The strapping pulls the strip tight, bites the buckle, and cuts the strip.
5. Strapping head up
6. The strapping machine sends a completion signal to the tube line.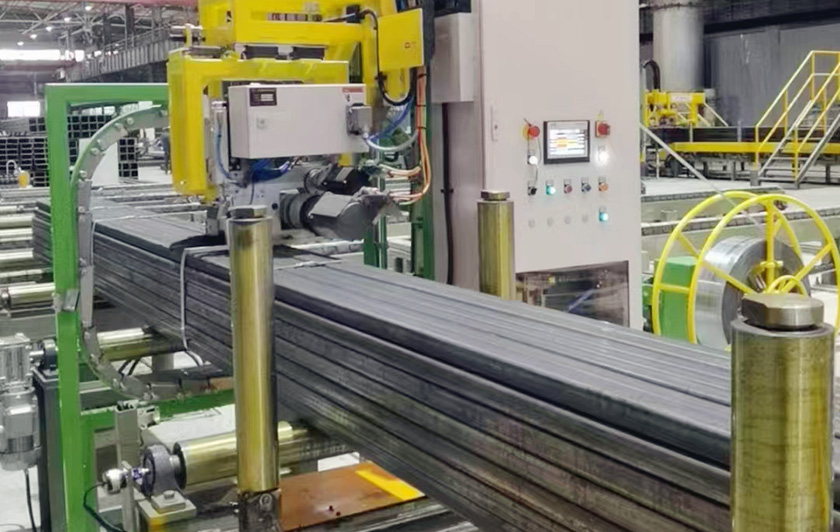 7. The strapping pre-sends the strip in preparation for the next packing action.
8. The conveyor line carries the stack to the packing station and stops.
9. Repeat until the all packing are complete.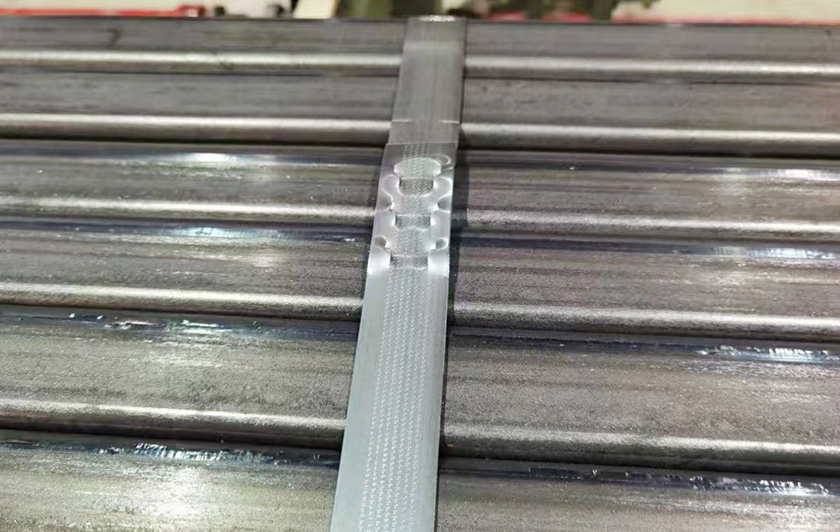 Specification
| | | | |
| --- | --- | --- | --- |
| 1. | Buckle type | : | 3 rows of 6-point punch through |
| 2. | Strapping speed | : | ≤3m/s, servo adjustable |
| 3. | Strapping tension | : | ≤22000N, servo adjustable |
| 4. | Minimum packing surface | : | 190mm |
| 5. | Machine floor area | : | About 4 x 3 x 1.5 M |
| 6. | Machine total weight | : | About 2.5 tons |
| 7. | Power consumption | : | About 1.5 kw |
| 8. | Air consumption | : | About 0.15 nm3/ per strip |