Construction Mesh Welding Machine WMW-1200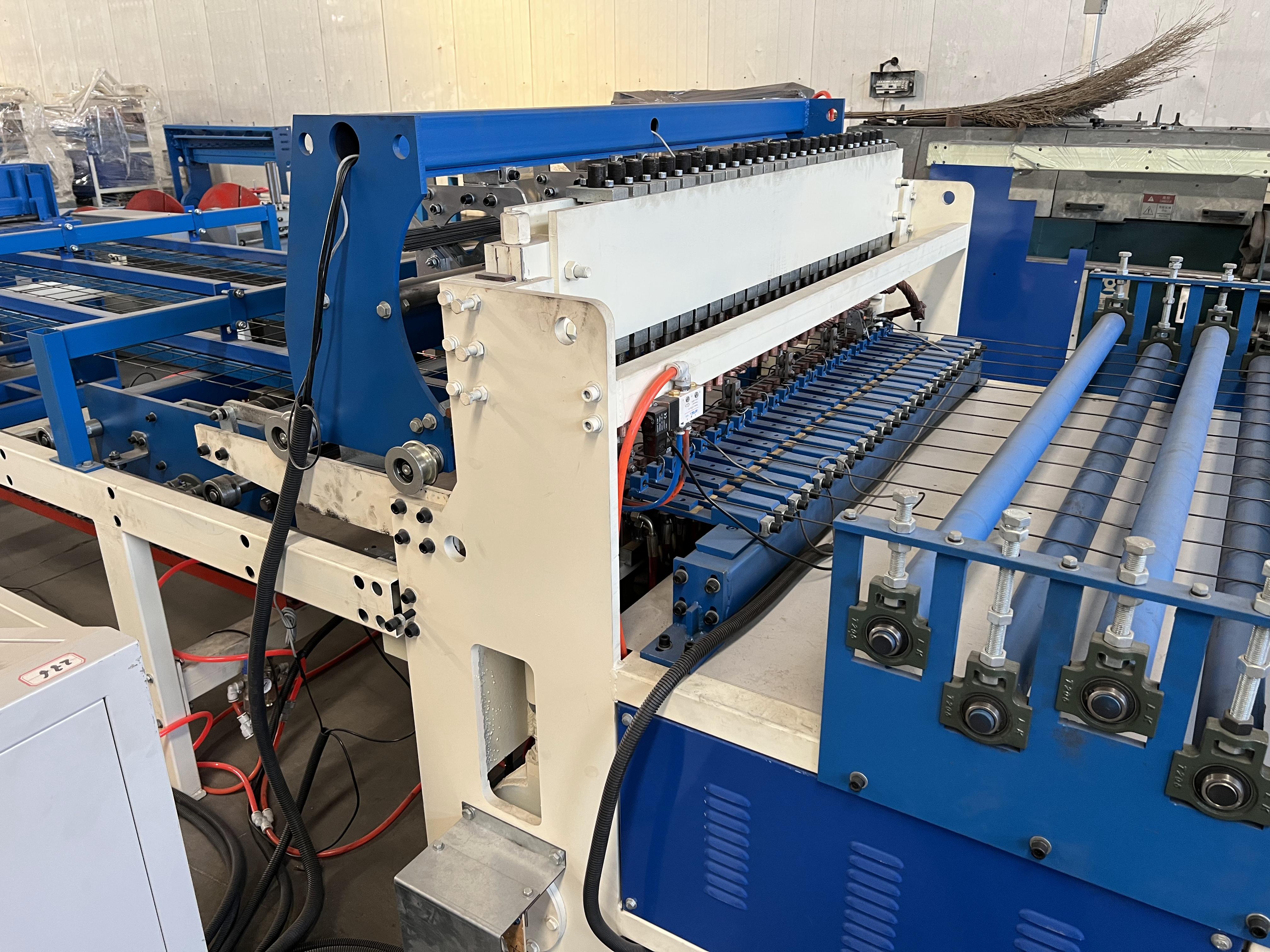 The production line use for production for construction mesh panel
3.0-5.0mm wire. The whole line is composed of 4 parts, Wire Stand, line wire straighter, main welding machine and mesh cutting machine
1. Main Welding Machine
a) For this machine, the line wire feeding from coil automatically, which is more convenient and save the workers quantity
b) The transformer is our new model and with water cooling system, which makes the using life longer.
c) Our welding pressure adopts mechanical spring, which save the cost and Maintenance cost is lower than another pneumatic model.
d) The cross wire is feeding from pre-cut, which adopts step motor driven. And the cross wire will fall one by one.
e) In order to facilitate the management and control of the quota, set up the electronic counting of the net length of the numerical control device, can control the cutting machine to cut the net, for the length of the network management data is accurate and convenient.
f) Our control system adopts PLC, touch screen system which makes the operation more convenient.
One steel mesh welding controller is equipped with the transformer. The controller will connect with the touch screen, and we can set the welding current and welding time on the touch screen, which is very convenient.
2 Wire Stand & Line Wire Straighter
Specification
Technical Parameters
Item

Parameters

Max Width of mesh

1200mm

Length

No limit

Welding points

24

Wire diameter

3.0-5.0mm

Mesh Aperture

50x50-200x200mm for 3.0-4.5mm

75x75-200x200mm for 3.0-5.0mm

Wire material

Carbon ≤0.2%, tensile strength≤550MP

low carbon steel wire

Speed

60-80cross wires/min

Transformer

125KVA×3

Line wire feeding

From coil automatically

Cross wire feeding

From pre-cut, step motor control

Pressure

Mechanical Spring

Welding principle

Silicon controlled synchronous controlled resistance welding

Control system

PLC control