U Purlin Roll Forming Machine (40m/min)
NOVOTEK fast speed U purlin machine is designed to produce single size U purlins, its production capacity is up to 40m/min by adopts non-stop cut.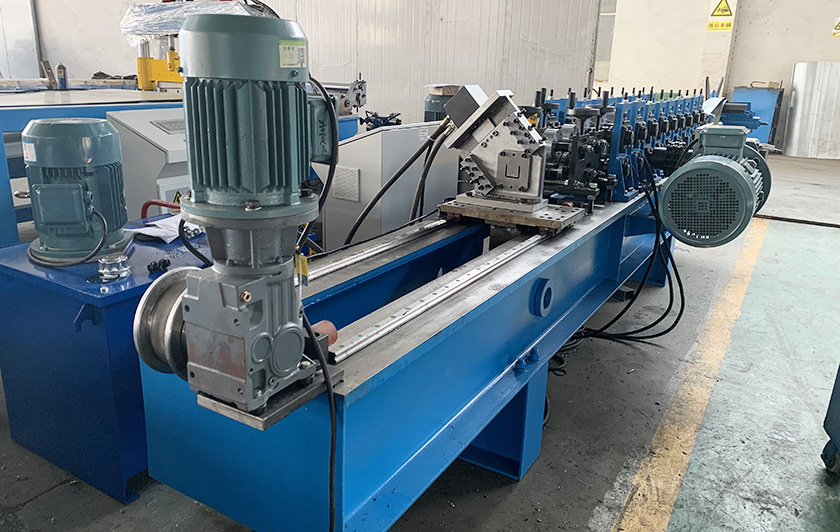 Fly Cut U Purlin Machine
By PLC control, the purlin length is fully automatic cut to length.
Also we have other types, such as NTK-CZ-300A fully automatic CZ purlin machine, NTK-CZ-300 semi automatic CZ machine, and NTK-CZ-400 for 400mm/4mm purlin machine.
1. Raw material: galvanized sheet, black sheet; 1.5-3.0mm
2. Product size: customized
3. Machine speed: 30-40 m/min (fly cut)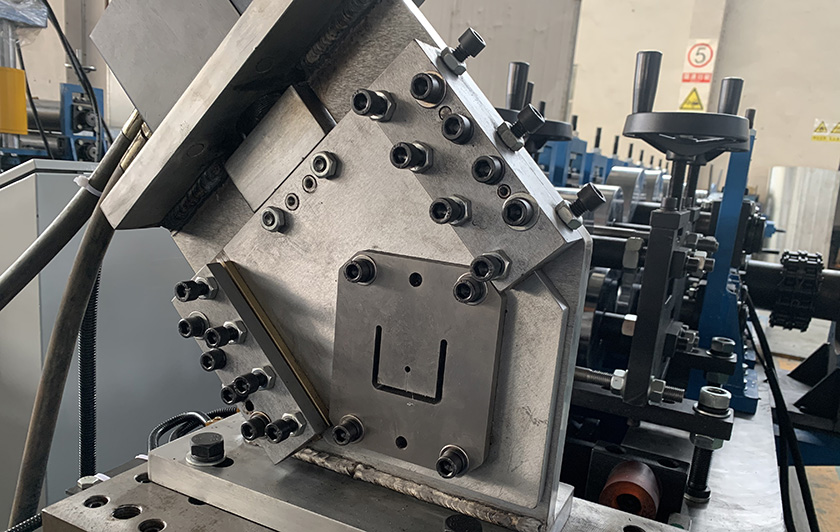 U Purlin Roll Forming Line Main Components:
Hydraulic Uncoiler
1. Type: Hydraulic expanding & active decoil
2. Load capacity: 5T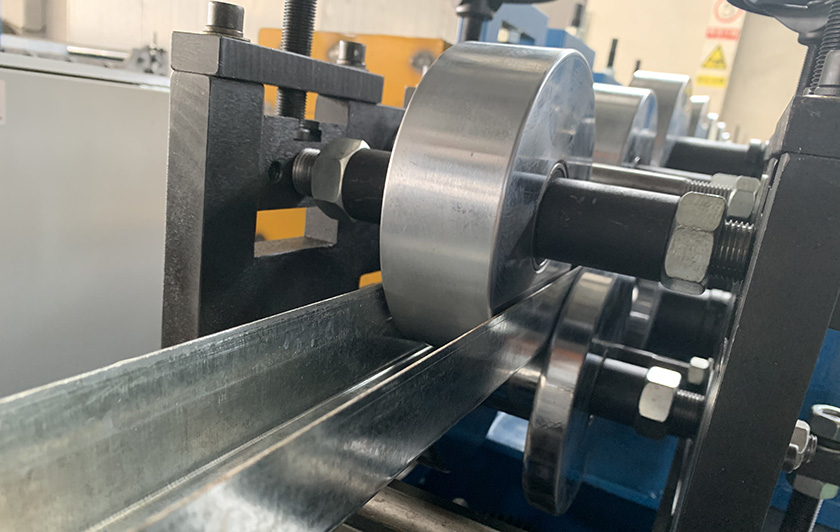 U Purlin Main Machine
1. Roller material: GCr15 with heat treatment, polishing and galvanizing.
2. Main motor: electrical motor
3. Length set: fuly automatic by PLC, continuously adjustable.
4. All motors, PLC, control panel are international famous brand.
Purlin Machine Flip Runout Table
1. 12 meters, one set.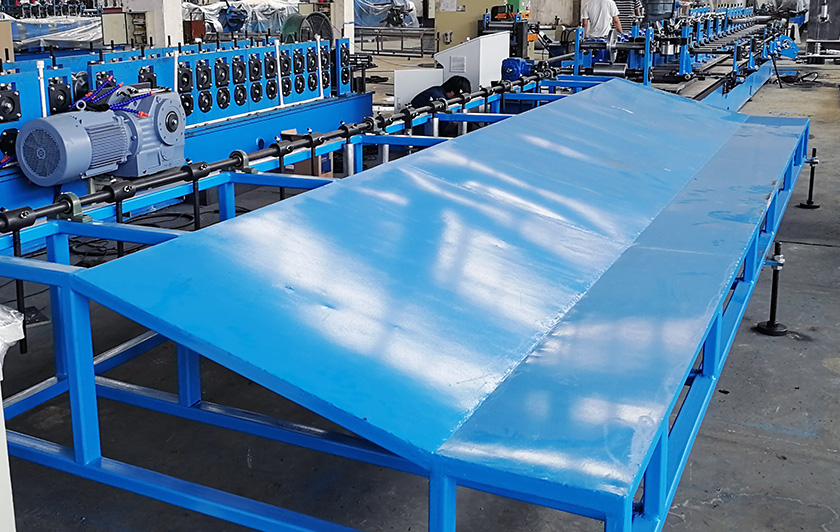 Specification
Technical Specification of NTK-CZU-200AF Purlin Machine
Raw Material

Type

Galvanized Sheet, Black Sheet

Thickness

1.5-3.0mm

U Purlin Size

Single Size

Customized




Performance




Speed

30-40m/min (fly cut)

Length Set

PLC Control, Fully Automatic

Uncoiler

Type

Hydraulic

Capacity

5 T




Main Machine




Main Roller Station

12

Main Drive

Electric Motor

Transmission Type

Chain




Punching & Cutting




Punching Unit

Optional

Cutter Type

Fly Cut