PGC/ PGU Purlin Roll Forming Machine
Developed by NOVOTEK, the Perfil C/ Perfil U Purlin Machine is used to produce C Perfil/ U Perfil from 0.9mm to 2.0mm, with slot punch 100 x 38mm. It is is widely used in Uruguay, Argentina, Chile, Mexico, Brazil, Paraguay, Peru, Columbia, USA, Canada, etc Latin America, North America market.
Automatic C U Purlin Machine (NTK-CU-300)
Introduction:
The machine can produce both C purlin and U purlin with various sizes, the size adjustment is controlled by PLC and fully automatic. Also we have standard NTK-CZ-300A fully automatic CZ purlin machine and NTK-CZ-300 semi automatic C/Z profile make machine.
1. Raw material: galvanized sheet, black sheet; 0.9-2.0mm
2. Product size: C Purlin 80-300mm & U Purlin 80-300mm (also we have NTK-CZ-400 available)
3. Machine speed: Max. 30 m/min (by servo motor driven)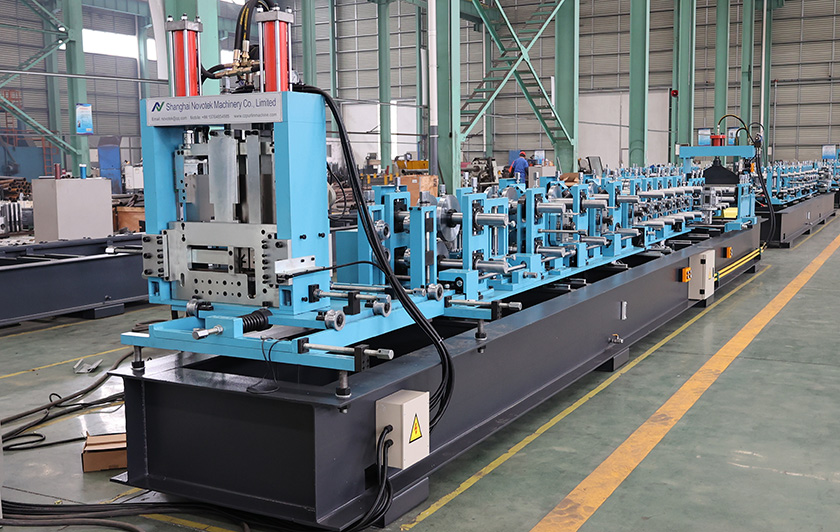 Lipped Channel Purlin Roll Forming Machine of NTK-CU-200 Main Components :
Uncoiler
1. Type: Mechanical Uncoiler, Hydraulic Uncoiler
2. Load capacity: 6T
Main Machine
1. Roller material: GCr15 with heat treatment, polishing and galvanizing.
2. Main motor: hydraulic motor or servo motor drive
3. Size Change: size change controlled by PLC and set through touch panel, continuously adjustable.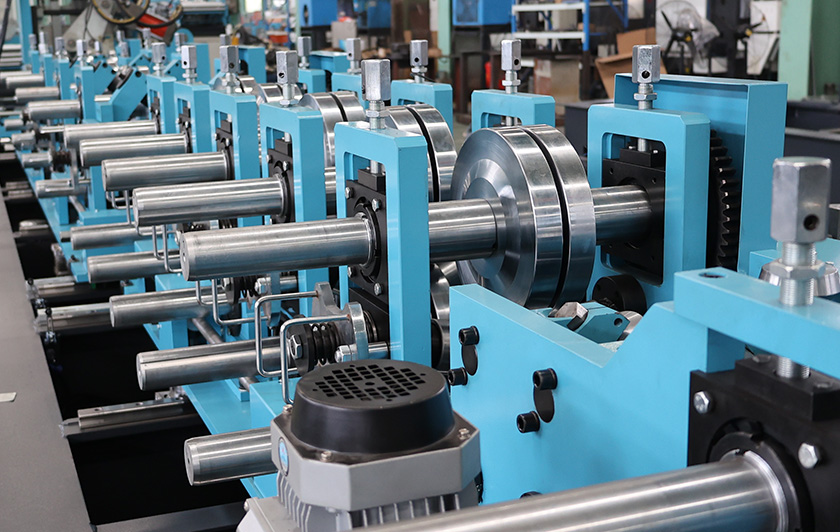 Hydraulic Punching & Universal Cutting System
1. Punching unit: 1 set, slot: 100x 38mm
2. Universal cutters for all purlin sizes.
3. Cutting length, cutting pieces, and punching are controlled by PLC.
As the leading and biggest C Z Purlin Roll Forming Machine manufacturer in China, on average we have delivered 180-200 sets Purlin Machines each year in the past 5 years, also we are the only factory to supply fully automatic type in China.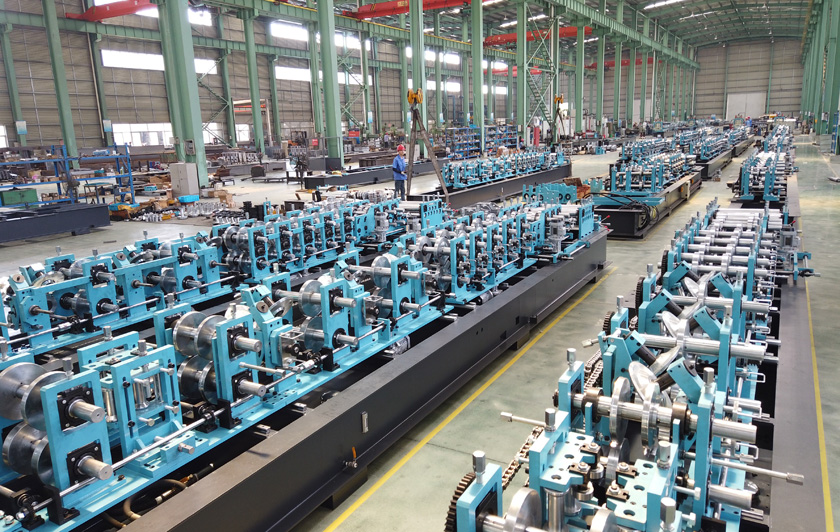 Specification
Technical Specification of NTK-CU-200 PGC/ PGU Purlin Making Machine
Raw Material

Type

Galvanized Sheet, Black Sheet

Thickness

0.9-3.0mm

C Purlin Size

Web x Flange x Lip

80-300/ 30-80/ 10-20

U Purlin Size

Web x Flange x Lip

100-300/ 30-80




Performance




Speed

Max. 30m/min (by servo motor driven)

C & U Change

Fully Automatic

Size Change

By PLC, Fully Automatic

Uncoiler

Type

Mechanical or Hydraulic

Capacity

6 T




Main Machine




Main Roller Station

18

Main Drive

Hydraulic Motor or Servo Motor

Transmission Type

Chain




Punching & Cutting




Punching Location

Web

Punching Unit

100 x 38mm

Cutter Type

Universal Cutter