PV Support bracket (Solar Panel Support) Roll Forming Machine
PV support bracket made by NOVOTEK Roll Forming Machine is a solar mounting support cold roll formed steel Channel that used as solar panel support or constructions for structural purpose. The channel is formed from metal coil strips, and then roll formed by struct channel roll forming machine into an open channel section with lips to provide additional stiffness.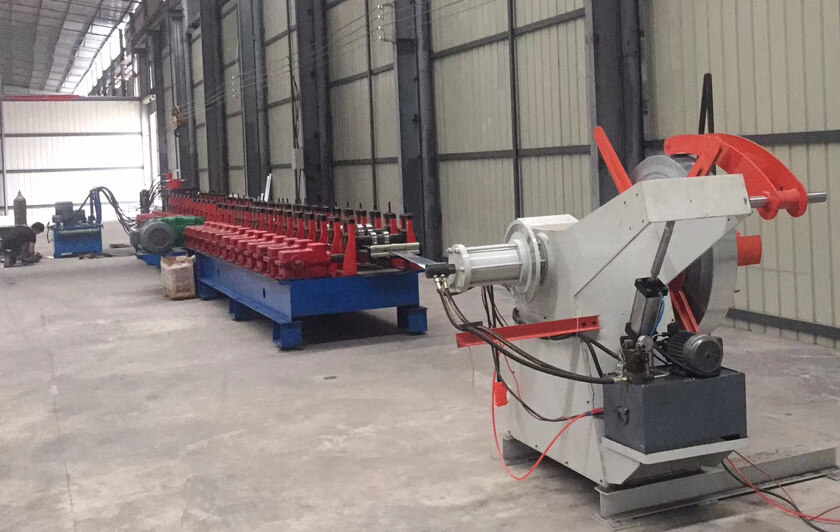 NOVOTEK solar mounting support panel Channel Machine is to form 1.5mm-2.5mm strut channels with required types. The machine is able to produce 2 or 3 or more types of strut channel by adjust the roll forming mould.The standard strut channel sizes are: 41*41, 41*21, and also some customized shapes.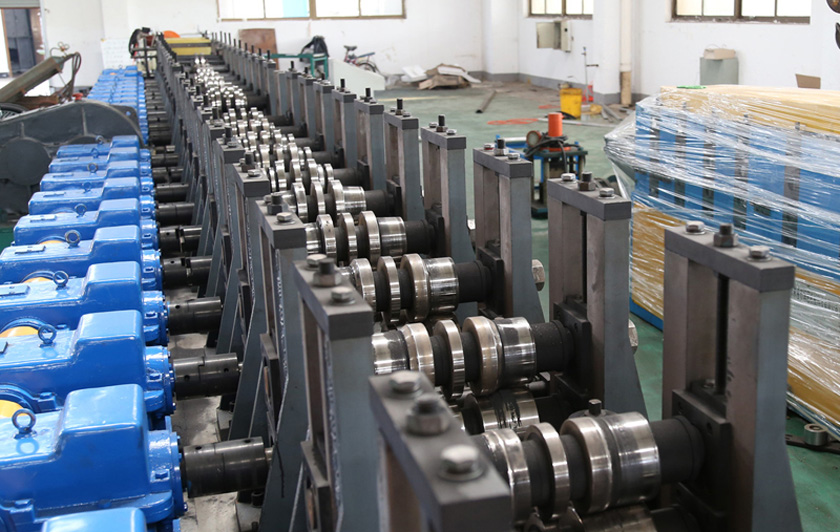 Main Machine of Strut Channel Machine
1. Roll stand: 26 stations.
2. Machine structure: pillar stand type
3. Main power: 30 Kw, variable frequency motor.
4. Transmission type: gearbox transmission.
5. Material of the roller: Cr12, quenched, HRC: 56-62
6. The roller processed by CNC machine with finish machining. The surface adopt finished polishing, the roughness is 0.05mm
7. Material of the main shaft: 40Cr, quenched, HRB: 225-285
Typical Profile Drawing of Strut Channel Roll Former: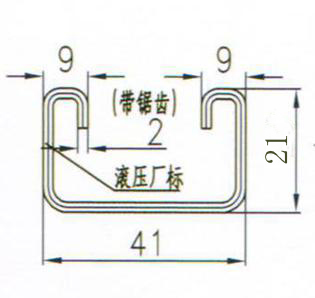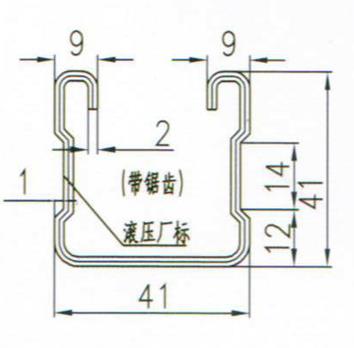 Specification
Technical Specification of Struct Channel Machine
| | |
| --- | --- |
| Item | Parameters |
| Coil thickness (mm) | 1.5-2.5 |
| Max speed (m/min) | 8 |
| Profile type | 21/41 x 41 |
| Roll stand | 26 |
| Main power (Kw) | 30 |
| Main shaft (mm) | 80 |
| Cutter material | Cr12 |
| Cutting accuracy | 10±2mm |