Fly-Punch & Fly-Cut Purlin Roll Forming Machine
Developed by NOVOTEK, the Perfil C/ Perfil U Purlin Machine is used to produce C Perfil/ U Perfil from 0.9mm to 2.0mm, with slot punch 100 x 38mm. It is is widely used in Uruguay, Argentina, Chile, Mexico, Brazil, Paraguay, Peru, Columbia, USA, Canada, etc Latin America, North America market.
With Fly Punch and Fly Cut, its speed can up to 20-30m/min with punch and cut. Compared with traditional stop punch and stop cut machine, its prodcution capacity is much higher.
Automatic C U Purlin Machine (NTK-CU-300)
Introduction:
The machine can produce both C purlin and U purlin with various sizes, the size adjustment is controlled by PLC and fully automatic. Also we have standard NTK-CZ-300A fully automatic CZ purlin machine and NTK-CZ-300 semi automatic C/Z profile make machine.
1. Raw material: galvanized sheet, black sheet; 0.9-2.0mm
2. Product size: C Purlin 80-300mm & U Purlin 80-300mm (also we have NTK-CZ-400 available)
3. Machine speed: Max. 30 m/min (by servo motor driven)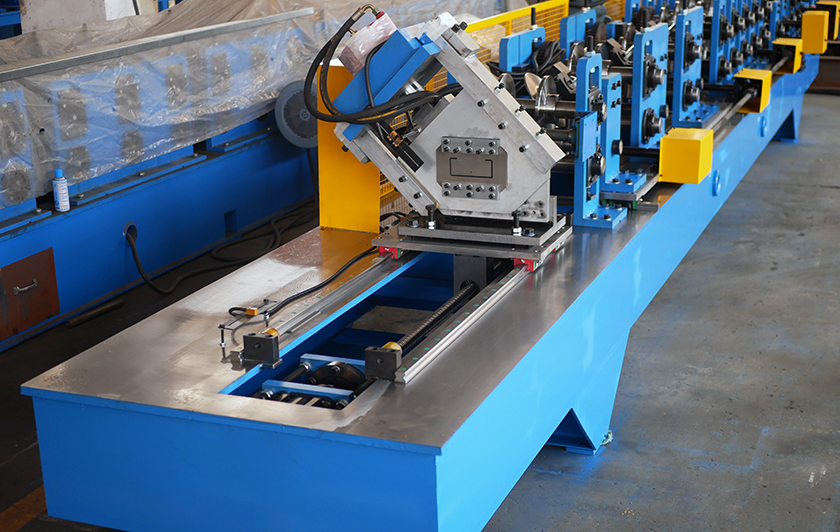 Lipped Channel Purlin Roll Forming Machine of NTK-CU-200 Main Components :
Uncoiler
1. Type: Mechanical Uncoiler, Hydraulic Uncoiler
2. Load capacity: 6T
Main Machine
1. Roller material: GCr15 with heat treatment, polishing and galvanizing.
2. Main motor: electrical motor or servo motor drive
3. Size Change: size change controlled by PLC and set through touch panel, continuously adjustable.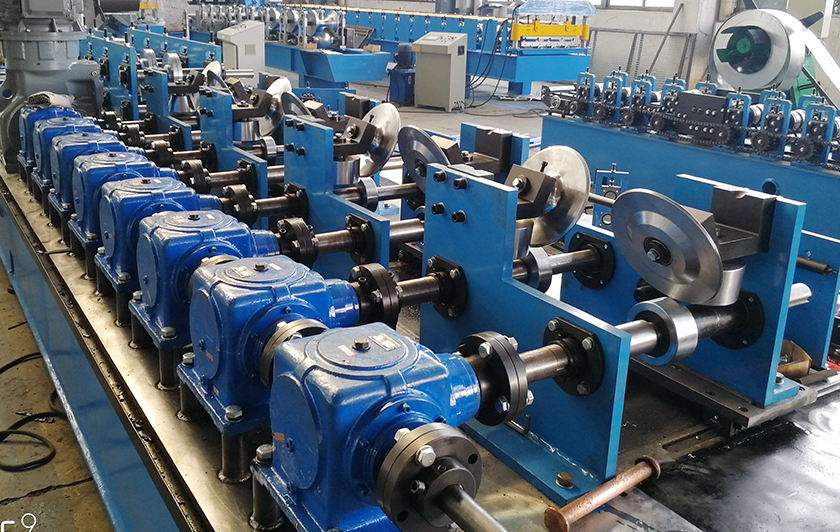 Fly Punching & Fly Cutting of Purlin Machine
1. Fly-Punching unit: 1 set, slot: 100x 38mm. Non-stop Punch.
2. Fly-Cut unit: 1 set, with blades for different sizes
3. Cutting length, cutting pieces, and punching are controlled by PLC.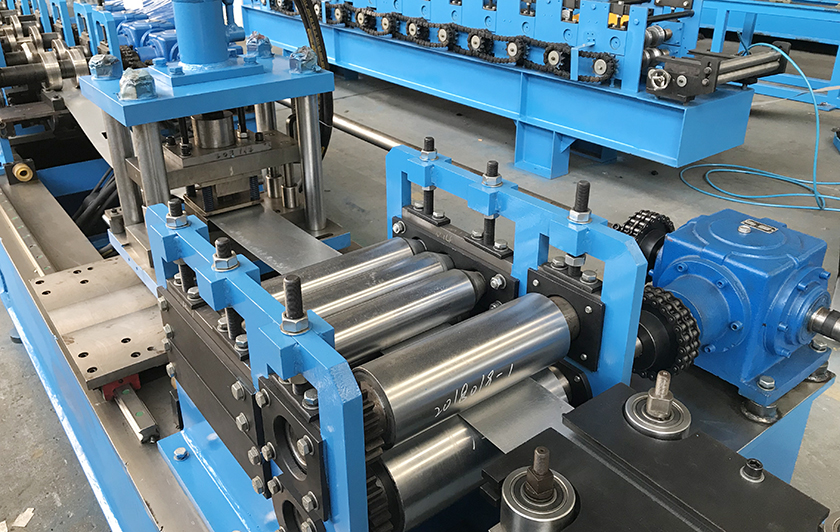 As the leading and biggest C Z Purlin Roll Forming Machine manufacturer in China, on average we have delivered 180-200 sets Purlin Machines each year in the past 5 years, also we are the only factory to supply fully automatic type in China.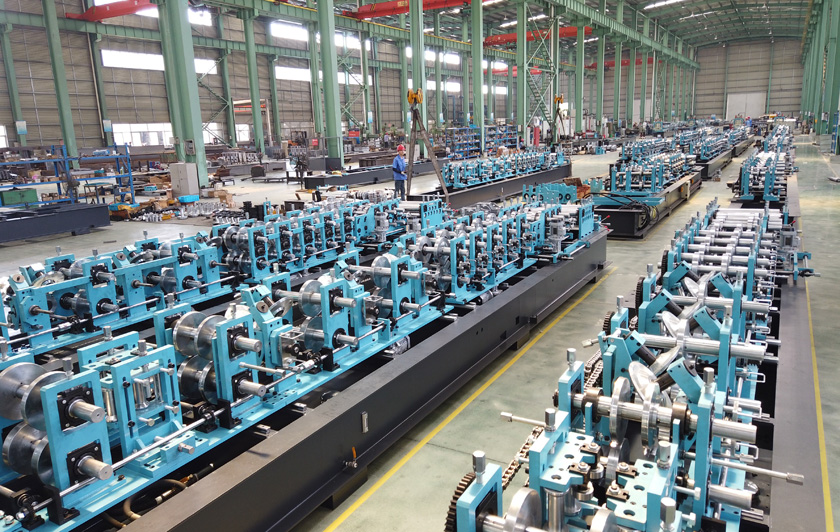 Specification
Technical Specification of Fly Punch & Fly Cut Purlin Making Machine
Raw Material

Type

Galvanized Sheet, Black Sheet

Thickness

0.9-3.0mm

C Purlin Size

Web x Flange x Lip

80-300/ 30-80/ 10-20

U Purlin Size

Web x Flange x Lip

100-300/ 30-80




Performance




Speed

Max. 30m/min (by servo motor driven)

C & U Change

Fully Automatic

Size Change

By PLC, Fully Automatic

Uncoiler

Type

Mechanical or Hydraulic

Capacity

6 T




Main Machine




Main Roller Station

18

Main Drive

Hydraulic Motor or Servo Motor

Transmission Type

Chain or Gear Box




Punching & Cutting




Punching Location

Web

Punching Unit

100 x 38mm

Cutter Type

Fly Cut