The NT-ESP-5 EPS sandwich panel production line is a widely-used equipment for producing EPS wall and roof sandwich panels, which the final product can be used for making pre-fabricated house, modular house, refrigeration room, etc.
It adopts PLC control, fully automatic. Line speed is 0~4.5m/min, frequency control, digital display.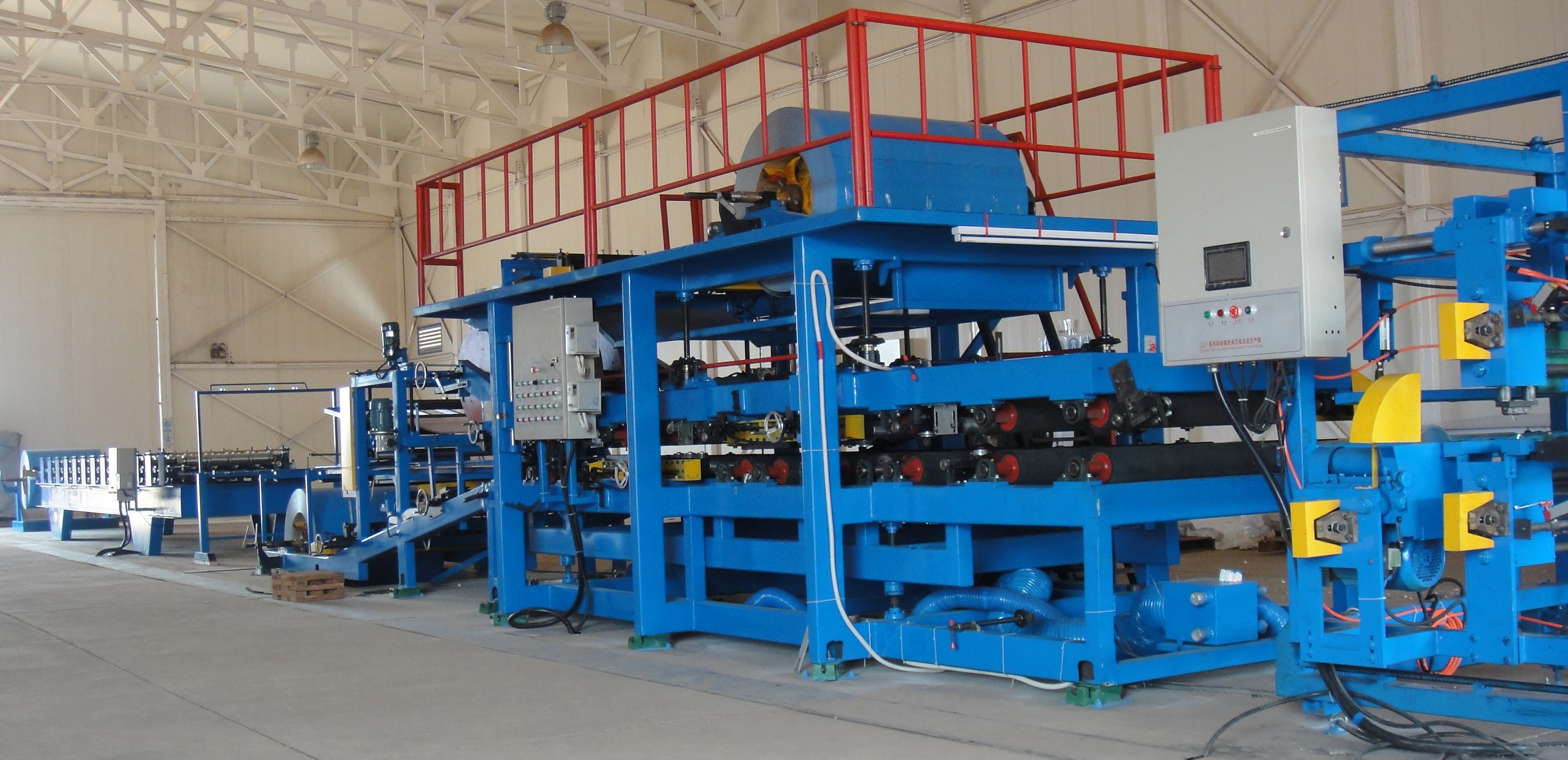 Machine Pictures-Main Lamination Machine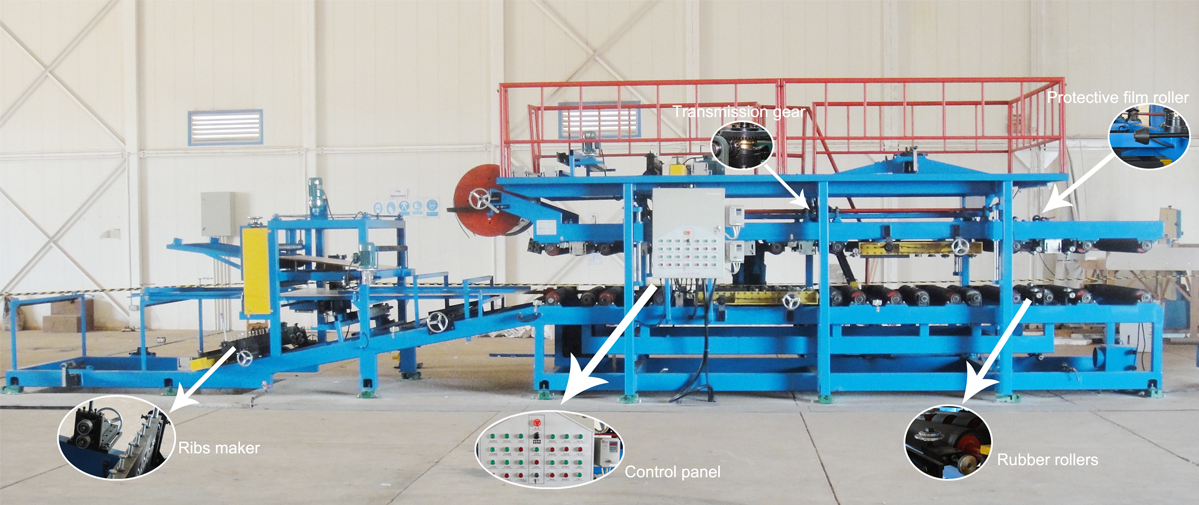 Specification
Main Parameters
Capacity: 100~280m2/h.
Net weight: 18T
Power: about 30 Kw
Equipment size: 30m x 2.3m x 2.5m
Workshop required: 50m x 10m x 5.5m (flexible)
Panel thickness: 50~250mm