V Channel, C Stud, U Track Roll Forming Machine
The high speed V channel , C/U Stud/ Track roll forming machine is used to produce various light gauge steel profiles in high production. Its speed is up to 65m/min including cut.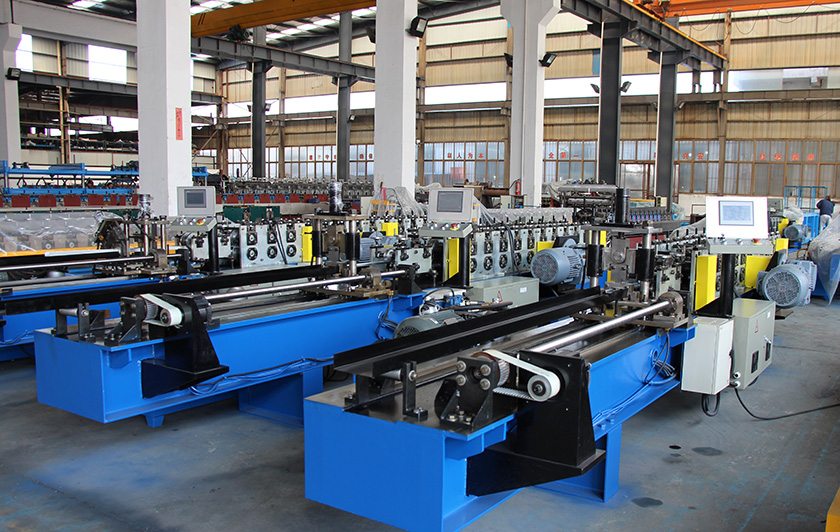 High Speed V Channel Roll Forming Machine
Controlled by PLC and operated on control panel, the V channel/ C stud/ U track roll forming machine length set is fully automatic.
Also we have other type CZU purlin machine, such as NTK-CZ-300A fully automatic CZ purlin machine, NTK-CZ-300 semi automatic CZ machine, and NTK-CZ-400 for 400mm/4mm purlin machine.
1. Raw material: galvanized sheet,0.7- 1.2mm
2. Product size: customized
3. Machine speed: 65 m/min (fly cut)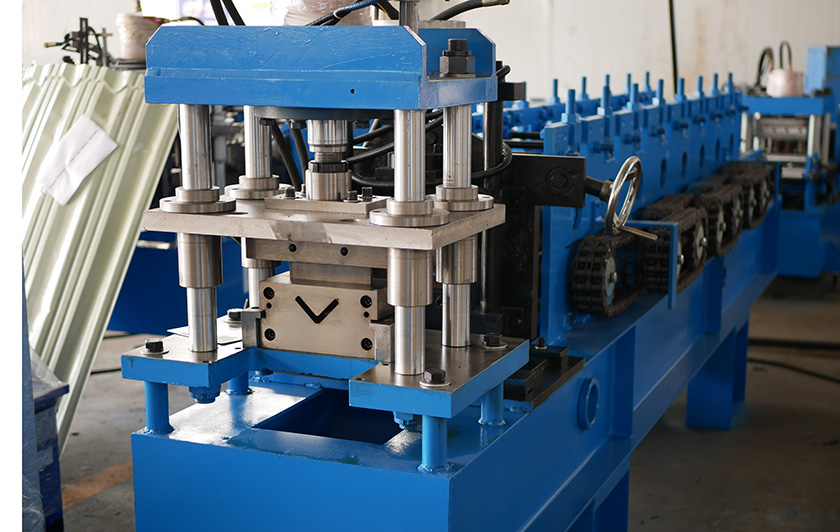 Fly Cut Channel/ Stud/ Track Roll Former Main Components:
Hydraulic Uncoiler
1. Type: hydraulic expanding & active decoil
2. Load capacity: 6T
Channel Main Machine
1. Roller material: GCr15 with heat treatment, polishing and galvanizing.
2. Main motor: three-phase asynchronous motor
3. Length control: controlled by PLC and set on control panel, continuously adjustable.
4. All motors, PLC, control panel adopts international famous brand.
Specification
Technical Specification of Channel/Stud/Track Roll Forming Machine
Raw Material

Type

Galvanized Sheet, Black Sheet

Thickness

0.7-1.2mm




Performance




Speed

65m/min (fly cut)

Size Set

PLC Control, Fully Automatic

Uncoiler

Type

Hydraulic

Capacity

6 T




Main Machine




Main Roller Station

16

Main Drive

Motor

Transmission Type

Chain

Cutting

Cutter Type

Fly Cut